Q2100 STANDS FOR QUALITY OF THE 21ST CENTURY
Mike Yager, Vice President Sales, Optical Dynamics, Louisville, Kentucky, USA (April 2009)
"We began using free form generated glass moulds 4 years ago before most people ever heard of free form technology. Our progressive design and production method produces lenses of such precision that most other technologies can't even come close and we are talking about lenses that some labs charge 8 to 10 times more for."
Smart Shades is a premium photochromic product – compares with the best.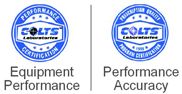 Double Colts Awards
Optical Dynamics was the fist lens company to earn a prestigious double certification from Colt Laboratories for equipment performance and prescription quality.
Ohio State University Research
James Sheedy PhD rated the Optical Dynamics CFL second in a Comparison of PAL Designs
Download Comparison pdf here.